Vineglorious! celebrates the world of contemporary fine Swiss wines, from ancient native grape varieties to Switzerland's extraordinary geography and the handiwork of skilled artisans.
This is the first book on Swiss wines written in English in over 20 years!
Unwrap the mysteries of award-winning winemakers from this Alpine country: step into history, go to the source of the Rhone river, and trek through the vines. Consider larch barrels and sip glacier wine. Share a glass of red from the cellars of the Pinot Noir world champion and a white from vineyards carved by monks a millennium ago.
Vineglorious! gives readers a foothold to make sense of a complex and rich cultural landscape by exploring it through Swiss wines. Book reviews.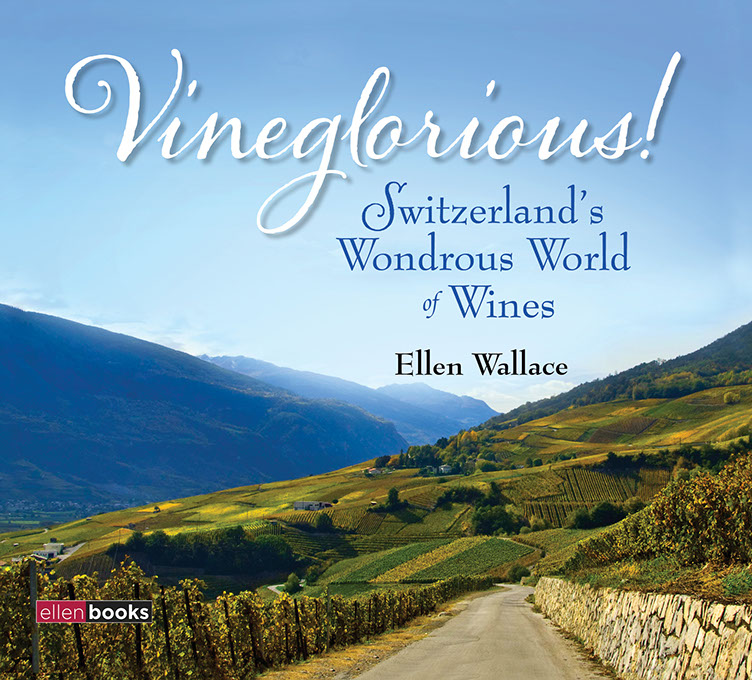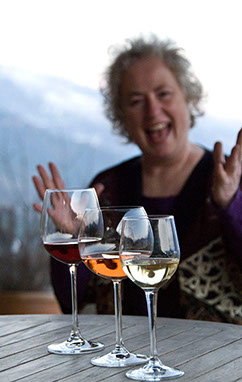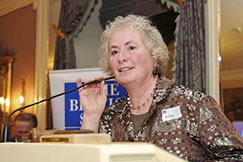 Ellen Wallace is a journalist who specializes in Swiss wines. She moved in 1985 from Paris to the Lake Geneva area, where she has been an international news, wine and travel journalist, an editor and publisher, and a judge at world wine competitions. She is the author of books on wine, China and English as an international language.
Her work has appeared in more than 200 publications, including Business Week, CS Monitor, European Travel & Life, Financial Times, International Herald Tribune, People and Time.
She publishes ellenworld, a collection of 3 sites - Ellen's Wine World, ellen-books.com, and Ellen's Garden World. You can follow her on Facebook (ellenworldwine and ellenworldnews) , Flickr and Instagram.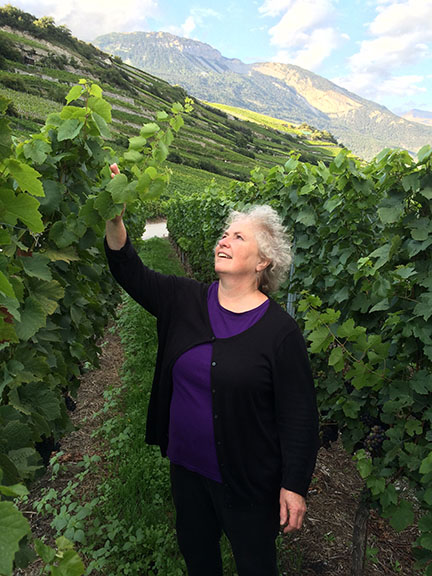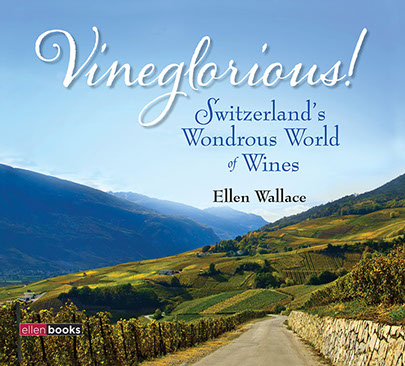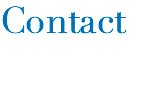 Ellen Wallace
wallace@ellenworld.com
ellenbooks price: CHF24
plus handling and shipping
144 pages
300 illustrations
52 grape varieties described
20x18cm
weighs 540 grams